Virtual Health is not for emergencies
Of course, if you have a broken bone, excessive bleeding, dangerously high fever, bad burn, symptoms of heart attack or stroke, etc. get to an emergency room as quickly as possible — and don't hesitate to call 911 if you need to.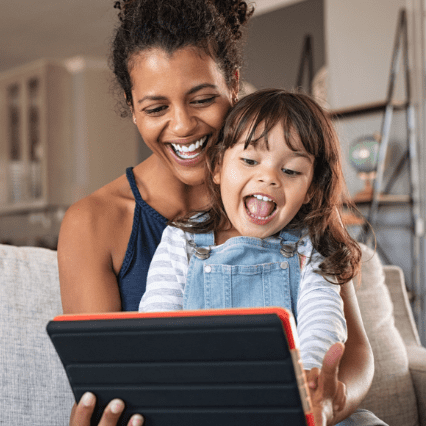 Preparing for your Virtual Health Visit
Virtual Health visits are not new. This type of two-way healthcare communication has been around a while, particularly as a tool to connect people who live in rural or remote areas to qualified medical professionals. The COVID-19 pandemic made it….
Read more
What members are saying about Virtual Health
I had a "lifesaving" experience this spring with Virtual Health. During my facetime appointment with the doctors at MDLIVE they were able to recognize I was having a mild stroke and directed me to the emergency room. I may have ignored the warning signs without their intervention. I love this service and have used it several times.

Pat F. - Health Advantage Member
To get updated on how Virtual Health can help you, navigate to the "Profile" section of Blueprint Portal to turn on your member-only text and email notifications.
Copyright ©2021 MDLIVE Inc. All Rights Reserved. MDLIVE does not replace the primary care physician and is not an insurance product. MDLIVE may not be available in certain states and is subject to state regulations. MDLIVE does not prescribe DEA controlled substances and may not prescribe non-therapeutic drugs and certain other drugs, which may be harmful because of their potential for abuse. MDLIVE does not guarantee patients will receive a prescription. Healthcare professionals using the platform have the right to deny care if based on professional judgment a case is inappropriate for telehealth or for misuse of services. MDLIVE and the MDLIVE logo are registered trademarks of MDLIVE, Inc. and may not be used without written permission. For complete terms of use visit https://welcome.mdlive.com/terms-of-use/.
MDLIVE is a separate company that provides telehealth services for members of Arkansas Blue Cross and Blue Shield, and eligible Health Advantage and BlueAdvantage Administrators of Arkansas members.
Virtual Health currently is available to all fully insured health plans but not available to all health plans. Members with an active medical plan whose coverage includes Virtual Health should be able to successfully register via the link within Blueprint Portal. Your benefit summary will indicate if Virtual Health is available to you. Notably, it is not available to members who have limited duration plans, Medicare Prescription Drug and Medicare Supplement plans, plans covering employees of FEP, Arkansas State and Public Schools, or Baptist Health.